By Charlie Wathen

The picture below shows the two holes that I drilled below the top two notches.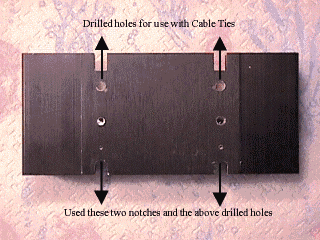 After another trial run, it looked like the cable ties had just enough room to fit. I then applied some thermal compound on the CPU, and carefully placed the CPU cartridge on the heatsink. To make sure there was no air trapped under the CPU, I moved the cartridge in a very small circular motion.
Now I added the cable ties. I found that using the small cable ties worked best. The ones I used were 4 inches in length, and had a width of .100 inches. Any cable tie greater than .125" in width will not work because the PCB board's holes are .125 inches in diameter. I used two cable ties per side, making it easier to secure the cartridge to the heatsink.
The last picture shows two more cable ties on the outer PCB holes. These cable ties are used to secure the assembly to the existing P2 mounting rails. Just loop them around the P2 mounting rails and pull them tight.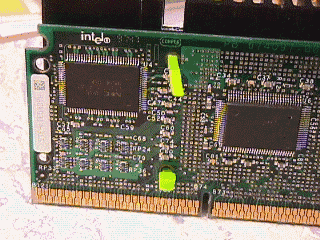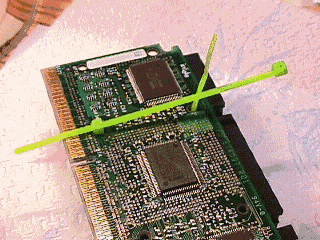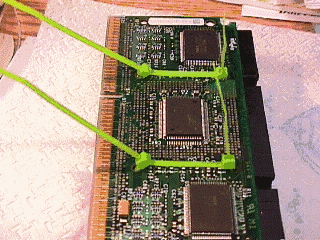 .