By Charlie Wathen

Once the retention springs are removed, the PCB should lift off. The PCB looks like this: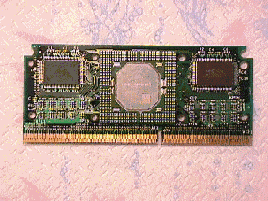 .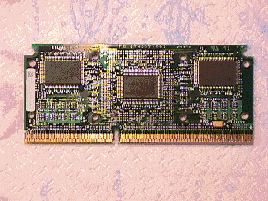 With the casing removed, now comes the attachment of the CPU heatsink directly on to the CPU. I decided to use a plain Global Win heatsink and fan combo that I had as a spare. Later on, I decided to mount two more fans on the heat sink for a total of three fans. This next step requires the removal of the mounting bracket from the heatsink.
Grab the heatsink in one hand, and using a sturdy flat blade screwdriver, wedge it underneath the bracket and bend it upward.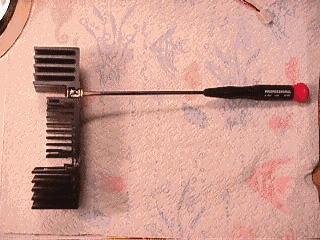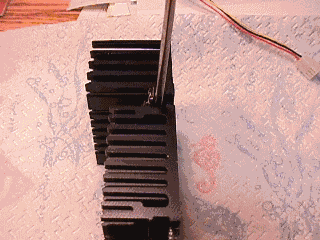 Repeat the procedure for the bracket on the other side. Once the brackets are removed, position the CPU cartridge on the heatsink to get a general idea on how it will fit. You will notice that the U shape notches on the heatsink will not line up with the CPU cartridge. This required drilling two holes below the notches.