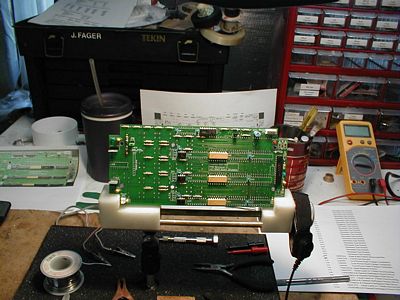 The circuit board is partially assembled.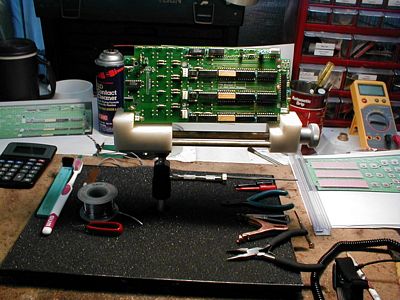 The remainder of the ICs get installed.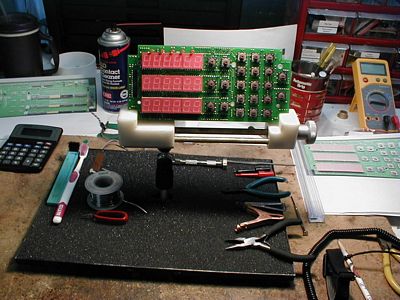 The tactile switches and displays are installed.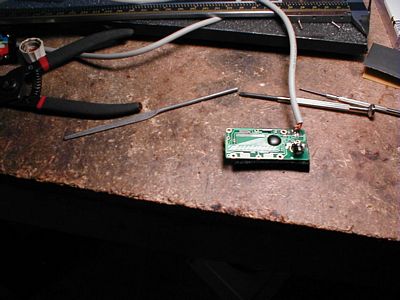 Soldering a cable to a Harbor Freight digital caliper.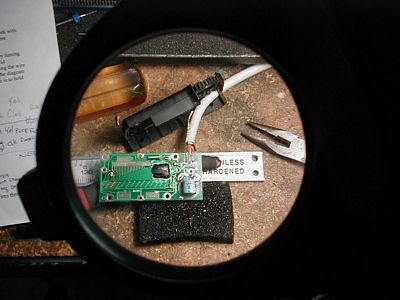 A close-up of the same. A 100µF electrolytic capacitor is substituted for the standard button type battery.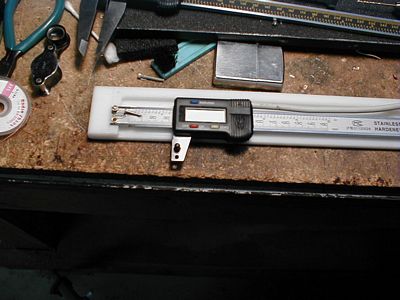 With 3-1/2 of the 4 caliper jaws removed, the caliper is transformed into a digital scale and mounted.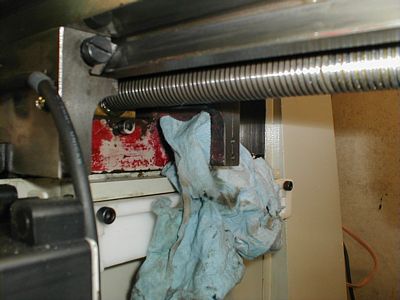 Holes are drilled free-hand in the saddle. It appears that before it was beige, the saddle was painted red! Well, at least the other side is beige.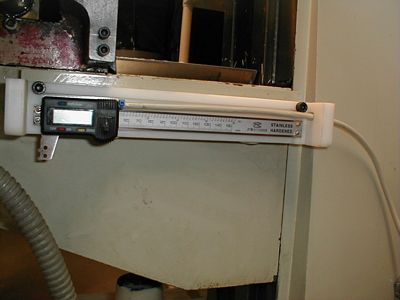 The Y axis scale is partially mounted.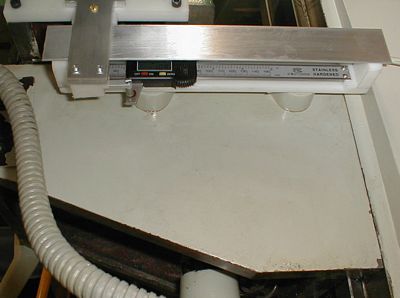 Control arm and cover are installed.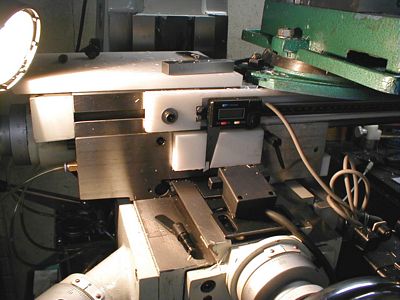 Working on the X axis. This is a temporary scale that will be used until my new Jenix scale arrives.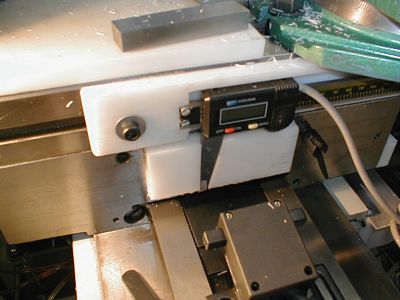 The caliper jaw is embedded into the plastic. Having this much surface holding the jaw made for good support.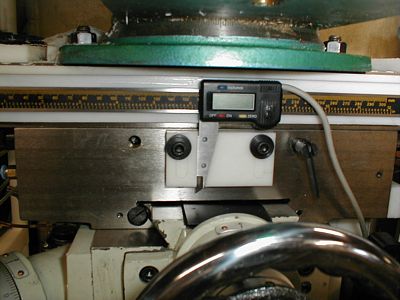 Bolt holes are added.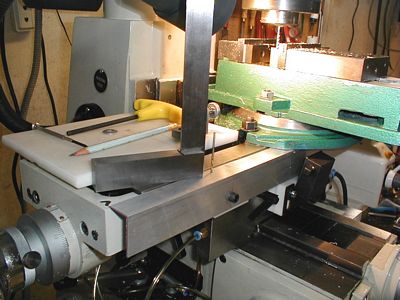 Aligning the holes for the cover. An extra drill bit holds the cover in place while I measure for the next hole.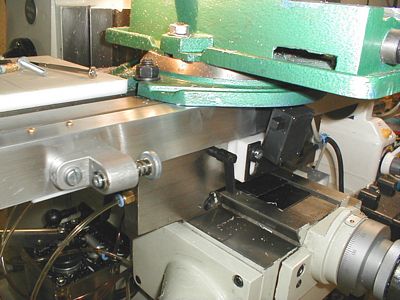 The limit switch is remounted and the bumper is put in place. With the temporary scale, my X axis was limited to just under 13 inches until the new scale arrives.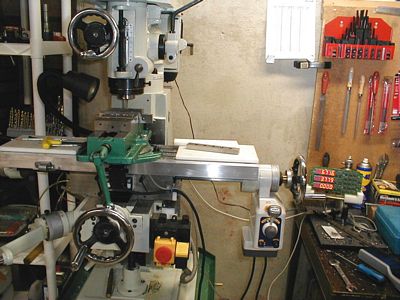 Testing the read-out while still working on the bumper for the right side of the X axis.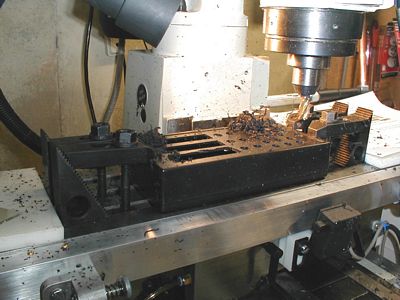 Using the DRO for its first task. Cutting its own housing!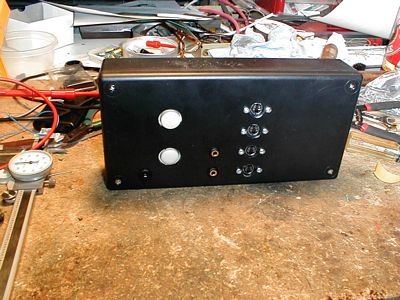 Wiring the housing. The white circles are switches to switch between two scales on the Z axis and to choose either RPM or electronic edge finder.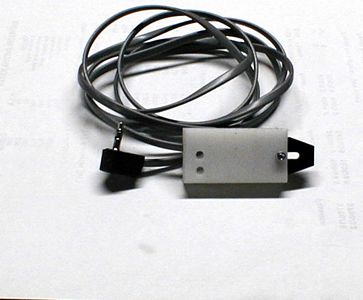 This is the Fairchild photo transistor for measuring spindle speed, housed inside a liquid and swarf proof HDPE box.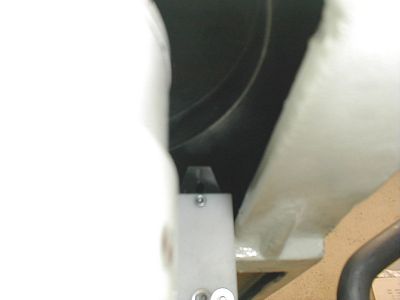 And mounted. Looking up at the under-side of the spindle pulley (which is a lot more shiny than it looks here).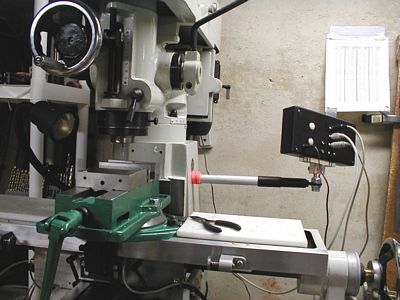 An arm holds the DRO in place and adjusts in length as well as allowing the unit to swivel.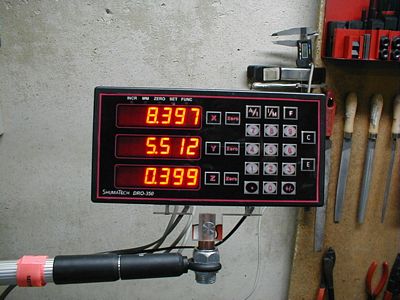 Scott was out of over-lays (and I wasn't crazy about the blue lettering anyway), so I made my own.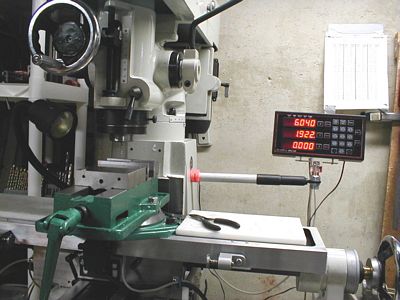 Done for now. Step back and admire one very cool DRO.
My thanks to Scott for a useful and fun project!